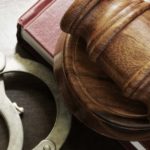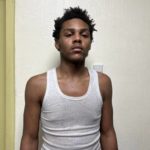 MARION, Ill. (WJPF) – A Williamson County man has been arrested on gun and drug charges.
Tehavis Davis, 19, was arrested around 5:30 p.m. Wednesday by Marion Police after the vehicle he was riding in was pulled over for a traffic stop. Police say the smell of cannabis coming from the vehicle gave them reason to search it; they found a handgun and methamphetamine paraphernalia.
Tehavis Davis was taken to the Williamson County Jail on charges of aggravated unlawful use of a weapon and possession of drug paraphernalia.